Learn the differences between the five types of Prismacolor colored pencils and determine which is the right fit for you.
Prismacolors are some of the best pencils for coloring. They are used by professional artists and illustrators all around the world. They are top-quality alcohol-based markers that are designed to last a lifetime. However, these benefits do not come without a price. It can be difficult to decide which type of Copic to buy since they are a larger investment than other art supplies.
Types of Prismacolors
Click the buttons to view each slide:
Premier
Verithin
Scholar
Watercolor
Col-Erase
---
Prismacolor Color Chart
With 229 colors in the entire Prismacolor color wheel, you should be able to find the shade or hue you are looking for. However, every color is not available for every type of pencil. If you want every color that Prismacolor offers, you'll have to branch out from just one type of pencil.
Use the chart below to view Prismacolor's entire color collection and see which pencils come in the shade you are looking for. Hover over a color swatch to view the name of the color.
Want to know which colors are available for each different pencil type?
Use the buttons at the bottom of your screen to filter the color chart based on each type of Prismacolor Pencil.
Differences Between Prismacolors
Each type of Prismacolor has a specific use, and unique strengths and weaknesses. Some are versatile and do a lot of things well. Others are more specialized and are some of the best pencils for what they do. Whatever your style, there's a pencil for you.
---
Color Variety
You should always consider color variety when adding new colored pencils to your collection. You might like the way a certain pencil colors, only to find out that it only comes in a few colors.
Most people agree that more color options are better. Knowing that, it's pretty easy to pick a best and worst Prismacolor line when it comes to color choice:
Most Color Options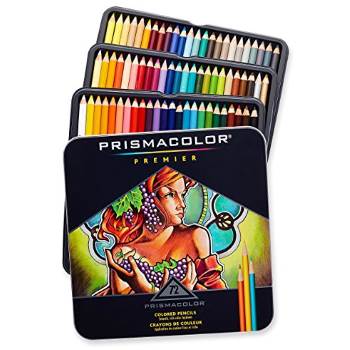 Prismacolor Premier Soft Core
150 Colors
Fewest Color Options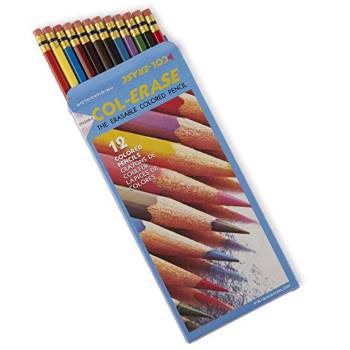 Prismacolor Col-Erase
24 Colors
---
Pigment Type
The term "pigment" refers to the colored core of the pencil. The makeup of the pigment determines how the pencil colors, and defines its strengths and weaknesses.
The reason Premier Soft Cores blend so well is in the name. The softer pigment used in these pencil spreads, whereas harder pigments crumble. The soft, spreadable pigment makes it easier to mix different color pigments on the page.
Harder pigments are more resistant and don't wear down as quickly. This means that you can sharpen them to a finer point, and they'll keep that point for longer. This is especially useful when coloring fine details or in tight spaces.
Using our knowledge of pigments, we've selected the best Prismacolors for specific coloring techniques:
Best For Blending and Shading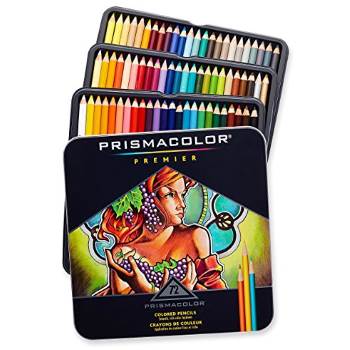 Prismacolor Premier Soft Core
Soft Pigment for Great Blending
Honorable Mention
Prismacolor Watercolor
Unique Blending Effects
---
Best For Details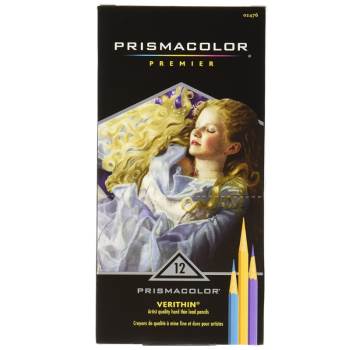 Prismacolor Verithin
Hardest Pigment For The Sharpest Point
Honorable Mention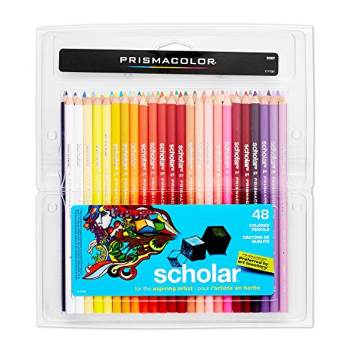 Prismacolor Scholar
Slightly Softer, But More Versatile
---
Most Versatile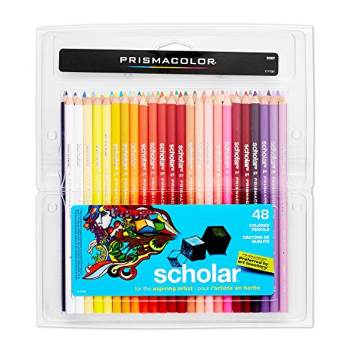 Prismacolor Scholar
Hard Enough For Detailing, Soft Enough For Blending
Honorable Mention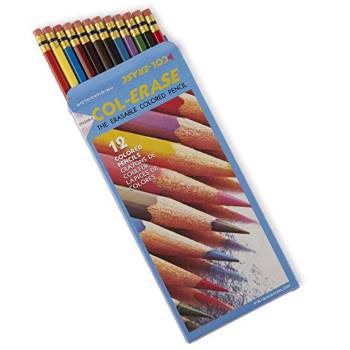 Prismacolor Col-Erase
A Surprisingly Versatile Erasable Colored Pencil
Prismacolor Resources
Alternatives to Prismacolor Pencils
Not everything lives up to the hype. Prismacolors are popular, but some colorists still like other pencils better. Below you'll find our recommendations if you decide these pencils aren't for you.
---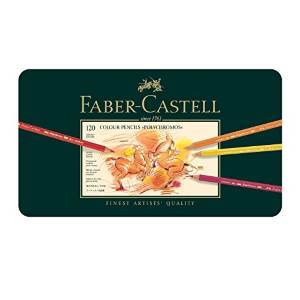 The Rolls Royce of colored pencils. These are serious, artist-grade tools. The pigment is harder than Prismacolor Soft-Cores, which some people prefer. This means blending will take a bit more effort. Still, Polychromos are prized for their rich colors and their smooth feel. They are top of the line pencils, with a top of the line price tag; you'll be lucky to find a them for less than a dollar apiece.
---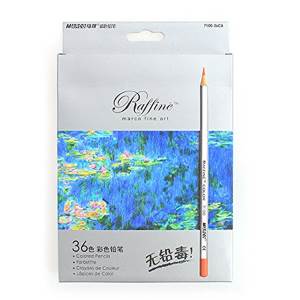 If you want an easy-to-blend soft-core pencil but can't afford Prismacolors, try the Marco Raffines out. They're a bit cheaper, and like the Premier Soft-Cores, they have a waxier pigment that is easier to blend that other colored pencils. You can get essentially the same feel at a lower price tag. Some people even prefer the Marcos!