Prismacolors are some of the best pencils for coloring. They are used by professional artists and illustrators all around the world. They are top-quality alcohol-based markers that are designed to last a lifetime. However, these benefits do not come without a price. It can be difficult to decide which type of Copic to buy since they are a larger investment than other art supplies.
Table of Contents
Click to learn about each marker:
Prismacolor Premier Soft Core
Prismacolor Premiers are some of the most popular pencils for coloring, and for good reason. They're fantastic pencils. The soft core make them easy to blend with and let you lay down bolder colors very quickly.

150 Colors
With 150 available colors, Prismacolor Premiers have the largest variety of colors. These pencils are also fantastic for blending, allowing you to combine different pencils to create completely new colors.
Soft Wax Core for Amazing Blending
The reason Prismacolors are so popular is the pigment core. It is wax-based and soft, especially when compared to the brittle lead of Crayolas. This lets these pencils spread like butter! When you blend with Prismacolor Premiers, it's almost like you're mixing the two colors together rather than layering one over the other.
Cost
While they're more expensive than Crayolas, Premier's are cheaper than lots of professional pencils and are a great bang for the buck. You can often find them on sale on Amazon. Lots of shops also stock these pencils; I've seen them at Walmart, Target, and other places you wouldn't expect.
Pros
Excellent for Blending / Shading
Largest Color Variety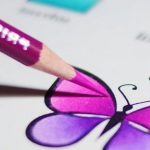 Prismacolor Premiers are some of the best colored pencils for blending and shading.
Cons
Wear Down Quickly
Fragile
Use the links below to view current Amazon prices:
---
Prismacolor Premier Verithin
Prismacolor Verithins are the perfect complement to the Soft Cores. These are perfect for fine detail work and getting into tight spaces. Once you've filed in the big areas, the Verithins will add the details that bring your coloring to life.

36 Colors
Prismacolor Verithins have a pretty limited color selection. They don't come in very many colors, making them a good pencil to use in combination with a more colorful pencil set.
Hard Core That Stays Sharp
These pencils have a much harder core than the Premiers. This means that you can sharpen them to a very fine point. A sharp tip helps you fill each nook and cranny and create clean, crisp lines and edges. It takes a little longer to build up colors, but the result is well worth it.
Cost
While Verithins are a bit more expensive than Soft Cores, they only come in 36 colors, so buying the full set isn't too hard on your wallet. Since they are harder, they also last a bit longer, especially if you only use them for detail work.
Overall, the Verithins aren't the best all around colored pencils, but are a great addition to your existing collection. They really shine when used in combination with other types of colored pencils.
Pros
Perfect for Details and Crisp Edges
Can be Sharpened to a Fine Point
Long-Lasting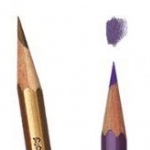 Prismacolor Verithins are perfect for small spaces, fine details, and clean, crisp edges.
Cons
Bad For Blending
Takes Time to Build Color
Use the links below to view current Amazon prices:
---
Prismacolor Scholar
Prismacolor Scholars are the recommended pencils for student artists. They're more affordable than some of the other Prismacolor lines, and they are great all around pencils. Their versatility make them a favorite alternative to Premiers.

60 Colors
Prismacolor Scholars come in 60 different colors. There is a pretty decent variety of colors, but they do not have the huge selection of the Premier Soft Cores. Still, there are more than enough colors to decide whether or not you like Prismacolors. If you do, then you can upgrade to a pencil type with a larger color selection.
Medium-Soft Core for Versatility
Scholars are harder than Premiers but softer than Verithins. It's a good middle ground which means you can use them for blending and shading as well as fine detailed work.
Cost
If you're looking for an affordable all-around pencil, the Scholars are a perfect match. They are perfect for students or anyone who wants to try Prismacolor pencils without spending too much money.
Pros
Decent all-around pencils for blending and detailed work
Cheaper than other Prismacolor pencils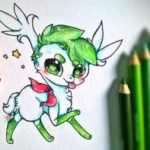 The Scholars are good for blending
and
detailing, and are the most versatile Prismacolors
Cons
Don't excel in any particular area
Use the links below to view current Amazon prices:
---
Prismacolor Watercolor
Watercolor pencils aren't for everybody, but when used correctly, they are even more blendable than the Soft Cores. Unlike normal colored pencils, once you finish coloring with these, you can go over your work with a wet brush to blend the colors right on the page.

36 Colors
Prismacolor Watercolors come in 36 different colors. The initial color selection is fairly limited. However, these pencils are meant for blending. Mixing different colors together can create completely new hues, making the actual color variety practically unlimited.
Water-Soluble Core for Unique Blending
The core of these pencils are really unique. They remind me of the dry watercolor paints you would use as a kid. When the pigment gets wet, it dissolves and spreads evenly through the liquid. This can make for some amazing blends and coloring effects.
Cost
The Premier Watercolors can be hard to find and as such are on the more expensive side. You may want to try watercolor out to see if it's for you before purchasing a set. However, if you decide you like it, these pencils are high-quality a great choice (like all Prismacolors).
Pros
Extremely Smooth Blends
Fun to Use and Experiment With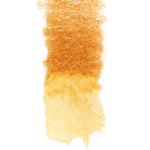 Adding water to the Prismacolor Watercolors creates a unique blending effect
Cons
Specific Uses
Require Water
Watercolor Techniques Take Practice
Use the links below to view current Amazon prices:
---
Prismacolor Col-Erase
If you've ever planned a whole color scheme for a page, only to mess it up halfway through, then you need to try the Prismacolor Col-Erase pencils. While other erasable colored pencils often feel cheap or don't color well, the Col-Erase bring the same high-quality you expect from the brand.

24 Colors
The Col-Erase pencils only come in 24 colors. They have the smallest variety of colors of any Prismacolor pencil. These pencils aren't great for blending, so the lack of color variety is the biggest drawback for these pencils.
Medium-Hard Core for Erasability
In order to stay erasable, the Col-Erase have to be on the harder side. Most people find these pencils most comparable to the Verithins. The harder lead means it takes longer to fill in large areas, but that's the price you pay for an erasable colored pencil.
Cost
These are less popular and a bit harder to find than other Prismacolors. However, if you're looking for them, you should be able to find a pack at a decent price. Since there are only 24 colors in this line, you won't break the bank getting the full set.
Pros
Artist-Quality Erasable Pencils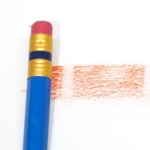 Col-Erase are designed for perfectionists who want an artist-quality erasable colored pencil
Cons
Use the links below to view current Amazon prices:
---
Differences Between Prismacolors
Each type of Prismacolor has a specific use, and unique strengths and weaknesses. Some are versatile and do a lot of things well. Others are more specialized and are some of the best pencils for what they do. Whatever your style, there's a pencil for you.
Color Variety
You should always consider color variety when adding new colored pencils to your collection. You might like the way a certain pencil colors, only to find out that it only comes in a few colors.
Most people agree that more color options are better. Knowing that, it's pretty easy to pick a best and worst Prismacolor line when it comes to color choice:
Most Color Options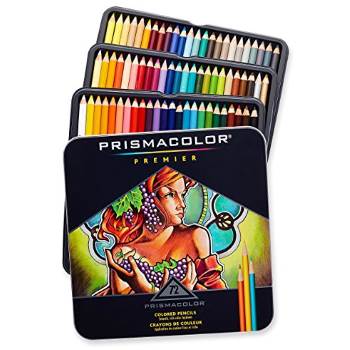 Prismacolor Premier Soft Core
150 Colors
Fewest Color Options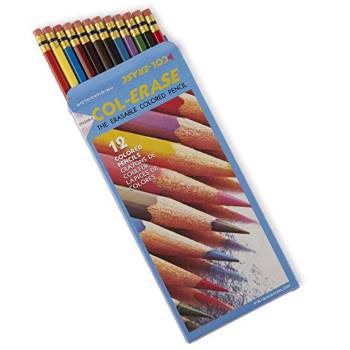 Prismacolor Col-Erase
24 Colors
Pigment Type
The term "pigment" refers to the colored core of the pencil. The makeup of the pigment determines how the pencil colors, and defines its strengths and weaknesses.
The reason Premier Soft Cores blend so well is in the name. The softer pigment used in these pencil spreads, whereas harder pigments crumble. The soft, spreadable pigment makes it easier to mix different color pigments on the page.
Harder pigments are more resistant and don't wear down as quickly. This means that you can sharpen them to a finer point, and they'll keep that point for longer. This is especially useful when coloring fine details or in tight spaces.
Using our knowledge of pigments, we've selected the best Prismacolors for specific coloring techniques:
Best For Blending and Shading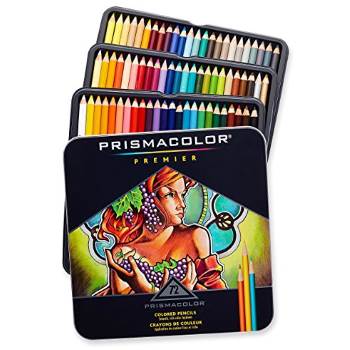 Prismacolor Premier Soft Core
Soft Pigment for Great Blending
Honorable Mention
Prismacolor Watercolor
Unique Blending Effects
---
Best For Details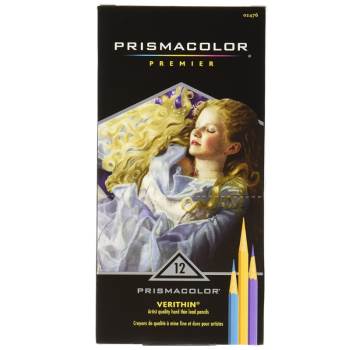 Prismacolor Verithin
Hardest Pigment For The Sharpest Point
Honorable Mention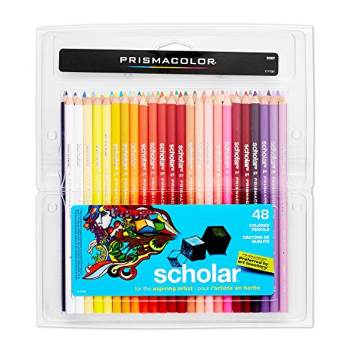 Prismacolor Scholar
Slightly Softer, But More Versatile
---
Most Versatile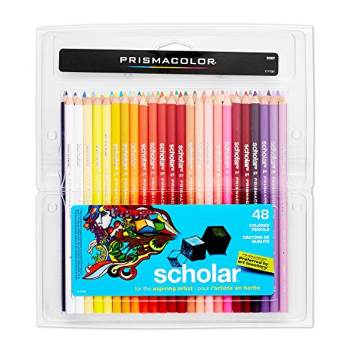 Prismacolor Scholar
Hard Enough For Detailing, Soft Enough For Blending
Honorable Mention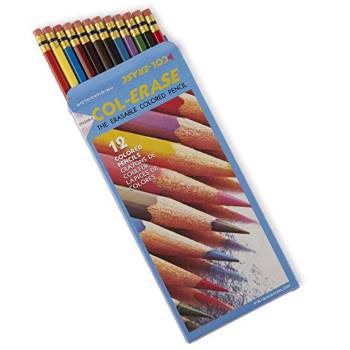 Prismacolor Col-Erase
A Surprisingly Versatile Erasable Colored Pencil
Alternatives to Prismacolor Pencils
Not everything lives up to the hype. Prismacolors are popular, but some colorists still like other pencils better. Below you'll find our recommendations if you decide these pencils aren't for you.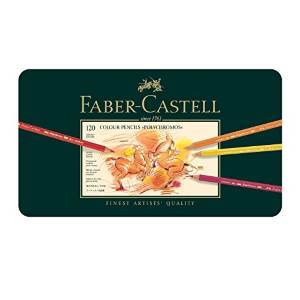 The Rolls Royce of colored pencils. These are serious, artist-grade tools. The pigment is harder than Prismacolor Soft-Cores, which some people prefer. This means blending will take a bit more effort. Still, Polychromos are prized for their rich colors and their smooth feel. They are top of the line pencils, with a top of the line price tag; you'll be lucky to find a them for less than a dollar apiece.
---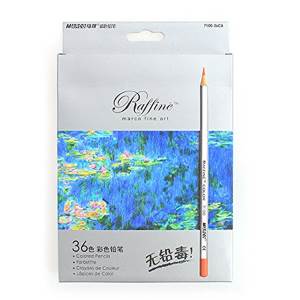 If you want an easy-to-blend soft-core pencil but can't afford Prismacolors, try the Marco Raffines out. They're a bit cheaper, and like the Premier Soft-Cores, they have a waxier pigment that is easier to blend that other colored pencils. You can get essentially the same feel at a lower price tag. Some people even prefer the Marcos!