Most colorists are used to pencils. They are (relatively) cheap, long-lasting, and easy to use. Markers are the next most popular choice. They lay down rich, bold colors, and they do it quickly and easily. High quality alcohol markers are even capable of blending and shading just like colored pencils.
It's only natural for a colorist to want to graduate from pencils to markers. You can get a beautiful page in a much shorter amount of time, and it's always fun to try something new. However, many colored pencil users tend to assume that using markers is "easier." It is not. You need to use different coloring techniques to get the most out of each medium.
If you're used to coloring with pencils and want to give markers a try, this guide will help you learn the basics of coloring with markers.
How to color with markers
Before you get started, there are a couple of things you'll need:
Markers
A coloring book / page
A flat surface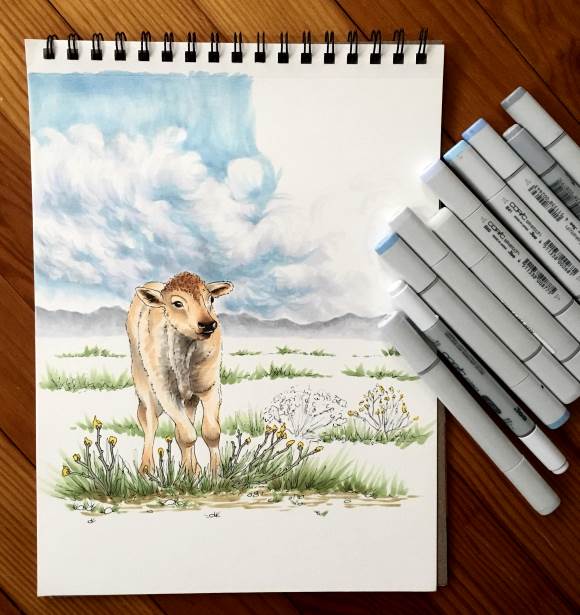 Good coloring markers make all the difference
While you can get the hang of coloring with any type of marker, to get the really nice results you see posted on Instagram and Facebook, you'll want to use high-quality markers. Art markers are going to work best, and alcohol markers will let you shade and blend your colors together. This is because alcohol-based markers are different from water-based markers. Copic and Prismacolor tend to be most colorists' favorite markers, but there are tons of different brands to choose from.
Check out our in-depth review and comparison for everything you ever needed to know about Copic Markers!
Single-sided vs double-sided
While you can get away with double-sided pages when using colored pencils, it's not going to work for markers. While the ink may not bleed all the way through, it will still probably be visible when you go to color the other side. It's best to stick to single-sided coloring pages.
Work light to dark
Now that you've got your markers and chosen a page to color, the fun begins! A little planning at the start will help in the long run. Pick which colors will go in which areas, and then start coloring with your lightest colors.
Since we're working with ink, which bleeds easier than pencil lead, we want to work light to dark. The colors we use first may bleed into the spaces next to them when we color with a different color. It's much easier to notice dark ink bleeding into light ink, so we start with the light colors first.
Coloring in an area
When you start to fill in an area, you will first want to block in a light base color. Using markers is similar to painting – we can lay down coats to get darker versions of the same color. As you add more layers to an area, you can start adding shadows and highlights, and even blend colors together to create a sense of depth. We won't go into all the details, since this is simply an introductory tutorial, but there is are a lot of cool marker techniques you can use here.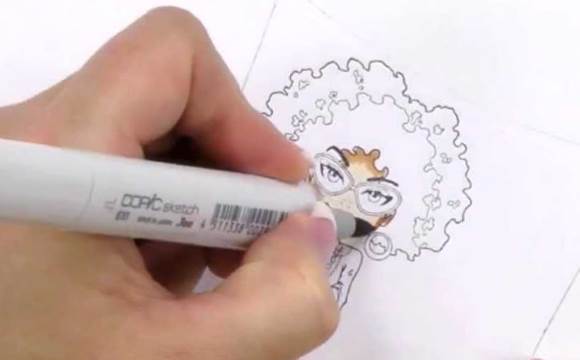 Once you've filled in area, you can move onto the next one of the same color. Once you've filled in all the areas with a particular color, you can move onto your next darkest color and repeat the whole process. Keep repeating, and eventually you'll receive your first completed marker coloring page!
Where to go from here
Now that you've completed your first coloring page using markers, it's time to do another. Then another. Then it's time to look up a few new techniques, and practice those too. Before you know it, you'll be a marker master. However, if you're looking for a few suggestions on what to try next, keep reading:
Looking for a recommendation? Check out our interactive list of the best markers for coloring!
Coloring with markers and colored pencils
You've tried them both separately. Now it's time to put them together. Trying coloring a page with both pencils and markers. Lay down some color with a pencil, and try working it into a marker blend. Experiment with both mediums and try new things to create incredibly unique works of art.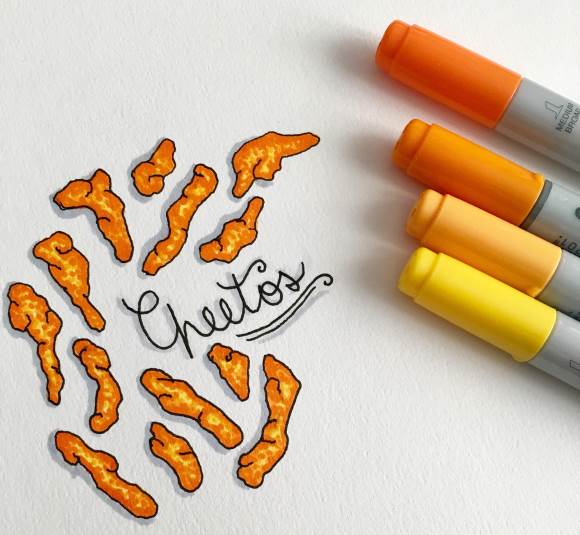 You'll only get so far with your kids' Crayola washables. If you like using markers, give
alcohol markers
a try!
Coloring with Copic and Prismacolor markers
You'll only get so far with your kids' Crayola washables. If you like using markers and want to learn the more advanced techniques, you'll need to get your hands on some alcohol markers. The alcohol-based ink lets the pigment flow and makes it easy to blend colors. Both Prismacolor and Copic are high-quality art markers and some of the best for coloring. But they're both so popular that you probably already know that!