Copic Ciao vs Sketch Comparison Table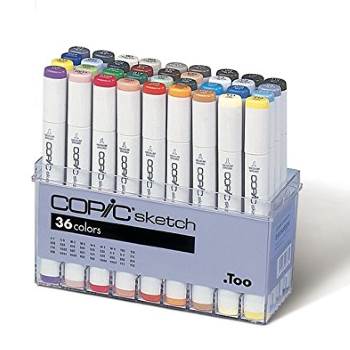 Pros
358 Colors Offered
3 Nib Options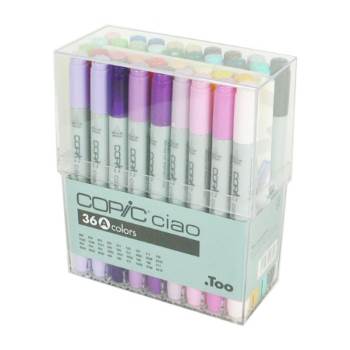 Copic Ciao
A Great Entry-Level Marker
Pros
Cheaper
Safer and Easier for Children
Pros
Only 180 Colors Offered
No Additional Nib Options
Copics are great markers for coloring. They are extremely high quality, and also refillable. They can last a lifetime if you take care of them. These are the same markers used by professional artists and illustrators, and for good reason. They are an absolute pleasure to use, and come in every color you could imagine.
The two main types of Copic markers are the Sketch and the Ciao. Sketch is the top-of-the-line option; they are more expensive, but come in every color that Copic offers. Ciao is a cheaper option, but only comes in about half as many colors.
There are a few differences between these two types of markers, but luckily none of them have to do with quality. Whichever you decide on, Sketch or Ciao – you will be choosing a professional level art marker.
Which Copic Marker Set Should I Get?
It soon becomes clear that there are many different types of Copics. The two most popular types of Copic markers for coloring are Sketch and Ciao. Both of these markers are double sided and use the same ink. However, there are a few differences that make each of these marker types unique.
Similarities and Differences
Tip / Nib

Winner: Sketch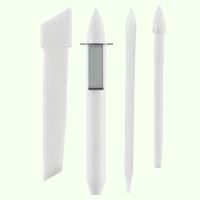 The "nib" refers to the tip of the marker. Different nibs can change the way the markers lay down colors.
Both the Ciao and the Sketch markers actually come with the same nibs. Both marker types come standard with a Medium Broad nib on one end and a Super Brush nib on the other. The Medium Broad tip is a firm, angled chisel that can be used to make calligraphic strokes. The Super Brush tip is a little more flexible, and feels almost like a paint brush.
While both markers come standard with the same nibs, the Copic Sketch marker can fit an additional nib that is sold separately. The Medium Round tip is more similar to the Super Brush, albeit with a rounded tip rather than a pointed one.
Color Variety

Winner: Sketch
Copic Sketch markers have the largest color variety of any type of Copic marker. They come in 358 different colors. Compare that to the Ciao with just over half the array of shades – 180 different colors to be exact.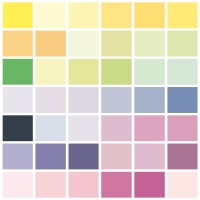 Our interactive
Copic marker color chart
shows you which markers are available in which colors.
While Ciaos are considered the entry-level Copics, if you intend to build a collection over time, it would be more economical in the long run to start with the Sketches. The variety of colors available simply can't be beat.
Refillable

Winner: Tie
Both types of Copic markers are refillable. You can purchase the replacement "Various Ink Bottles" online. The Copic Sketch markers are larger than the Ciao markers and can hold more ink. However, since the ink cartridges are only sold in a single size, this doesn't really matter. One ink replacement can refill a Sketch marker 12 times and a Ciao marker 15 times.

Shape and Comfort

Winner: Tie
This will likely depend more on personal preference than anything else. The Sketch is slightly bigger than the Ciao. It has an oval shape compared to the Ciao's smaller, circular body. People with smaller hands may find the smaller markers easier to use, and the opposite may be true for individuals with larger hands.
Overall, they have a very similar shape and feel. If you are worried about this aspect, consider going to your local art supplier. Many stores will have demos available so that you can test each type of marker and decide which feels best.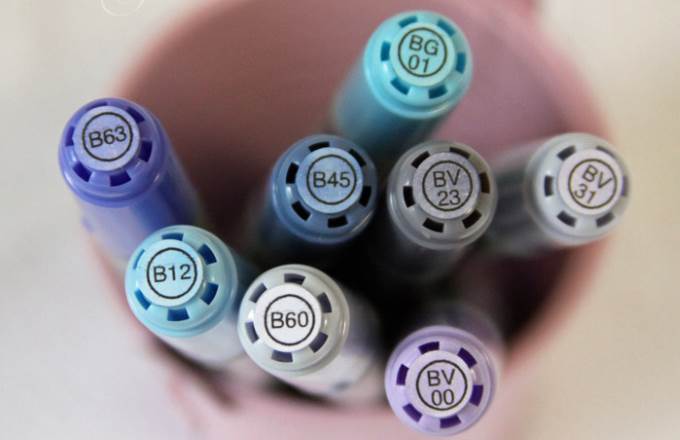 Safety

Winner: Ciao
While safety may not be your first concern when considering which art markers to buy, it does factor into Copic's designs. In Japan, the Ciao line is marketed more as a children's marker. Now, these are alcohol markers we're talking about – they pose a much greater risk to kids than your standard non-toxic Crayolas. However, it's worth noting that the Ciao markers are built with children in mind.
The Caio's cap is designed to have a few openings. This is so that, if swallowed, the cap will not interfere as much with a child's breathing. If you color with your kids, or simply have some little ones around that might like to test out your new markers, the Cias are probably be the safer option.
Overall Winner: Copic Sketch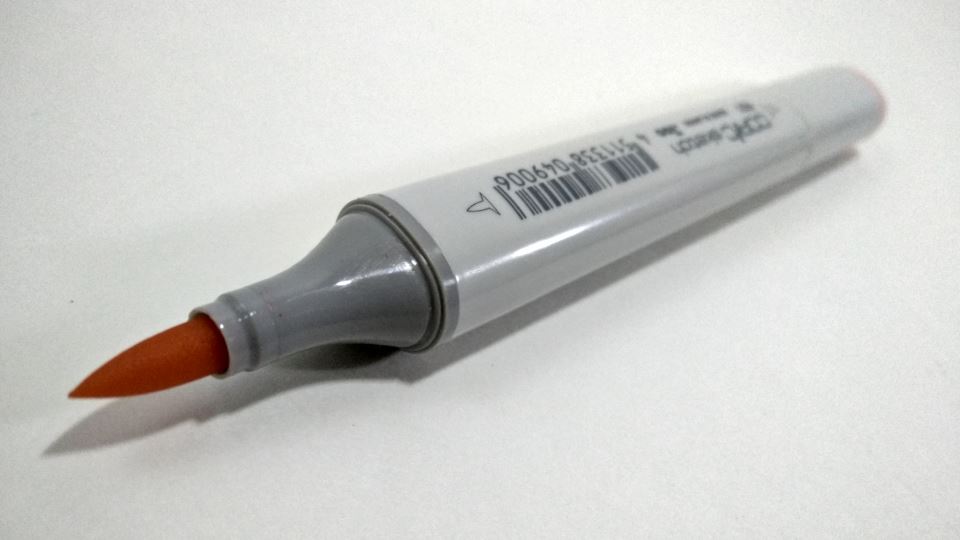 In the end, the Sketches squeeze out a win over the Ciaos. Whichever of these two markers you choose, you really can't go wrong. These are top-quality tools used by professional artists and illustrators. They are fantastic markers to color with and will bring a new level of enjoyment to your work. Both of these markers are built to last a long time.
If you are looking for more color variety, go with the Copic Sketch. If you want a safer, cheaper option, the Copic Ciao is the way to go.
If not, check out some of our other coloring supplies reviews, or vote for your favorite marker in our interactive list of markers for coloring.